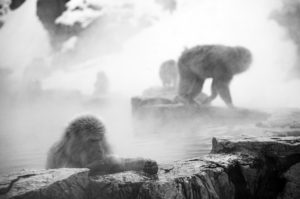 Les Sorciers Perdus and friends present "the gravity sessions," an evening of jazz, poetry, visual art, dance, film, and more at the newly-remodeled Apohadion Theatre at 107 Hanover St., Portland, Maine.  Don't miss this first installment of "the gravity sessions," a multi-dimensional, cross-disciplinary artistic experience!
Performers will include: LES SORCIERS PERDUS (Mark Tipton – Trumpet, Ryan Blotnick – Guitar, Tyler Heydolph – Bass, Beau Lisy – Drums), David Wells – Saxophone, TRIAGE (Noah Jarrett – bass, Jarrett Gilgore – alto sax, Kevin Ripley – drums), Gil Helmick – Poet, Phil James – Piano & Shakuhachi, Marita Kennedy-Castro – Dancer, and Pat Corrigan – Visual Artist.
Apohadion Theater: http://www.theapohadiontheater.com/
the gravity sessions on Facebook:
https://www.facebook.com/thegravitysessions/
The next installment is December 16th – same location!