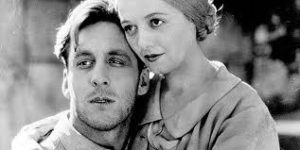 Les Sorciers Perdus perform Mark's recent score for F. W. Murnau's evocative and memorable silent drama, "Sunrise," at The Grand in Ellsworth.  One screening only, so please reserve your tickets early! This score was premiered at the 2017 Maine International Film Festival in the Waterville Opera House to an appreciative audience.
Mark's original score blends contemporary and vintage jazz elements, world folk sounds, and avant-garde techniques to portray through music the pathos of this timeless tale of love, spite, and ultimate redemption.
Featuring Mark Tipton on Trumpet & Keyboard, Ryan Blotnick on Guitar, Tyler Heydolph on Bass, and Beau Lisy on Drums & Percussion.
[Date soon-to-be-confirmed.]