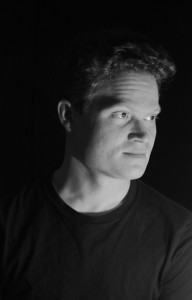 Trumpeter/Composer Mark Tipton has enjoyed a richly adventurous career as a freelance musician, living and working in NYC, Los Angeles, the Midwest, and Maine, and touring the US and Europe.
As a youth, Mark attended the Interlochen Arts Camp, and graduated from the Interlochen Arts Academy, studying trumpet with John Lindenau.  During this time he performed as a soloist with the IAA Jazz Ensemble at Jazz @ Lincoln Center's "Essentially Ellington" Competition at Avery Fisher Hall, led by Wynton Marsalis.
He earned his Bachelor of Music degree in Classical Trumpet Performance from the Oberlin Conservatory of Music, studying trumpet with Ryan Anthony (Canadian Brass), Jack Sutte (Cleveland Orchestra), and Roy Poper (Los Angeles Chamber Orchestra). While at Oberlin, Mark also played jazz with Wendell Logan's big band, took a course in Slavic Opera and Nationalism with David Shengold, studied 12-tone music with Richard Hoffman, (a pupil of Arnold Schoenberg's), and began exploring composition.  
After Oberlin Mark returned to Maine for a year, during which time he practiced yoga, worked in a book & CD store, collaborated with and modeled for the late painter Carlo Pittore (née Charles Stanley), sailed on the "Millennium Toad" out of Bowdoinham with Bryce & Peggy Muir, explored improvised music and world music with Carl Dimow, Jimmy Lyden, Andrea Goodman, and Nikolai Yudanov, and began composing in earnest.  
Encouragement from his friend Carlo Pittore led him to pursue his Master of Music degree in Classical Trumpet Performance from the Mannes College of Music (New School), NYC, where he studied trumpet with Vincent Penzarella (NY Philharmonic), music theory with Carl Schachter and Christopher Stone, music history with Michael Charry, and he took a semester of composition with David Loeb.
During this time he freelanced in NYC with Vince Giordano and the Nighthawks (a vintage 1920's and 1930's jazz band), the Columbia University Bach Society Orchestra, and Yababai-Bop – a Klezmer/Jazz fusion band led by Osnat Netzer, and The Cangelosi Cards (with Jake Sanders, Tamar Korn, Miguel Weissman, and Cassidy Holden).  Mark led the horn section for NYC's "Reverend Billy and the Stop Shopping Gospel Choir" from 2005-2008, performing at the 2007 Burning Man Festival and the 2007 re-opening of Berlin, Germany's Haus der Kulturen der Welt. He is also featured on-screen and on the soundtrack of Morgan Spurlock's 2007 serio-comic documentary on Billy Talen and his troupe, "What Would Jesus Buy?"
During the summer of 2005 Mark attended the Henry Mancini Institute at UCLA, where he studied with Charley Davis (LA studio musician, formerly of the Buddy Rich Big Band).  It was there that he had the opportunity to perform with such artists as: David Liebman, Ray Barretto, Peter Erskine, Christian McBride, Quincy Jones, Tom Scott, Lee Holdridge, Doc Severinsen, Bobby McFerrin, Maria Schneider, Justin DiCioccio, Vincent Mendoza, Bill Cunliffe, Patrick Williams, Michael Giacchino, and Patti Austin.
While living in California, he performed and/or recorded with: The Pacific Brass Ensemble, Breakestra, Nailah Porter and the Committee, Mr. Riddims and click.BOOM [Dan Ostermann], DJ Kurtis Blow, Dan Cole, Sono-Lux, and various other groups in Hollywood, Santa Monica, Culver City, Venice Beach, Long Beach, and San Diego. 
Upon moving back to NYC in 2007, Mark played solo trumpet with Wycliffe Gordon, Victor Goines, Gordon Webster, and Steven Mitchell at (legendary Savoy Ballroom dancer) Frankie Manning's 90th Birthday Party in NYC.  During the same year he performed on trumpet, euphonium, and trombone with New Orleans' heritage jazz band "The Loose Marbles" on tours throughout New York, Minnesota, Virginia, Maine, and Louisiana, including a performance at Preservation Hall, New Orleans, LA.  At this point members of "The Loose Marbles" included: Michael Magro, Meschiya Lake, Ben Polcer, Kiowa Wells, Peter Ford, Patrick Harrison, Barnabas Drew, etc.  Also during that year, Mark and a trio from the group was invited to perform for the retirement celebration of former Italian Ambassador, Alberto Galluccio, at the Italian Embassy in Washington, D.C.
Currently Mark leads Les Sorciers Perdus, ("The Lost Wizards"), a pan-genre ensemble founded in 2008 that blends jazz, classical, world folk, rock, popular, and experimental music, and which specializes in the live performance of Mark's original silent film scores. Mark's 2017 score for F. W. Murnau's 1922 German Expressionist horror film, "Nosferatu," was premiered by LSP in September 2017 at The Grand in Ellsworth, and his score for Murnau's 1927 silent drama, "Sunrise," was premiered by LSP at the 20th Annual Maine International Film Festival at the Waterville Opera House in July 2017.  In March 2017 LSP released its debut album, "Alchemist's Dream," which was mastered by Bob Ludwig at Gateway Mastering.  The album features original jazz compositions by Mark and the group's former guitarist, Don Pride, and is dedicated to the memory of LSP's original bassist, the late Chris Sprague. Material from this album was recorded live and broadcast on Rich Tozier's MPBN jazz show in December of 2016, and has been performed at a Board Retreat for the Louis D. Brown Peace Institute, the Eastport Arts Center, Mayo Street Arts, Blue, and through Dimensions in Jazz.
Core members of Les Sorciers Perdus include: trumpeter/composer Mark Tipton, guitarist Ryan Blotnick, bassist Tyler Heydolph, and drummer Beau Lisy. Guest performers often join the group, including saxophonist Tracy McMullen, flautist Carl Dimow, pianist Peter Dugas, cellist Benjamin Noyes, poets Gil Helmick and Alan Brooks, percussionist Peter McLaughlin, and violinist Megumi Sasaki.   
Mark's experimental multi-track trumpet recording, "new mythologies for trumpet(s)" is currently in post-production, and will be released in 2018, under the banner of his new production LLC.  It features over a dozen new compositions for from 1 to 16 trumpets, and explores polyrhythm, polytonality, tonal colors, density and stasis.  In November 2017 a recording by Les Sorciers Perdus of Mark's new three-movement piece, "The Alice Dances," will be premiered by the Northern Lights Dance troupe at The Grand in Ellsworth.  In April of 2017 he premiered a four-movement composition for spoken word and chamber quartet (LSP), in collaboration with Downeast poet Alan Brooks, titled, "After You'd Gone: Four Alan Brooks Poems" (2017) at SPACE Gallery, as part of the 9th Annual Back Cove Contemporary Music Festival. In the Spring of 2015 he premiered a short ballet titled "Unfolding" (2015), commissioned by the Portland Ballet Co., and choreographed/performed by Portland School of Ballet students.  Also in early 2015 he premiered a four-movement work for trumpet and piano titled, "Four Impressions of Maine" (2015).  In the Spring of 2014 he premiered two new works: "In A Nutshell," for Jazz Quartet, Brass Quintet, and Pipe Organ (2014), and a performance art piece titled, "Around the Corner" (2014).
Mark is passionate about music education, serving as Trumpet Instructor and Ensemble Coach at Bowdoin College (2013- ), Ellsworth Community Music Institute (2017- ), Midcoast Music Academy, Rockland (2016- ), Colby College (2009-13), USM School of Music Jazz Department (2010-12), and the Portland Conservatory of Music (2008-15). In Fall 2017 he began teaching Jazz lessons and ensembles and Music Theory at the University of Maine in Orono.  Mark served as Executive Director of the Portland Conservatory of Music (Portland, Maine) from 2013-15.  He often coaches and adjudicates high school and collegiate jazz and concert bands, and enjoys teaching Music Theory, Music History, Composition, and Improvisation.  Mark has also designed curriculum for courses in Opera History, Jazz History, Third Stream Music, Improvisation, and College Audition Preparation.
His compositions also include: "Around the World in Myth and Melody" (2014), "Universitas Intimus" for Brass Quintet & Percussionist (2013), "Cor Cordis: A Serenade for String Orchestra with Horns" (2012), "Cinque Quadro Vivente" for Clarinet, Trumpet, Cello, and Contrabass (2012), "Love-Themes From Imaginary Films" (popular song-cycle in various styles) (2008), "Beyond The Canvas: An Hommage to Carlo Pittore" (2005/Rev. 2008), and "Galaxial Vortex" for Eight Musicians, Two Antiphonal Trumpets, and Two Large Red Kites (2005). He has written additional works for solo trumpet, various chamber ensembles, small and large jazz ensembles, solo contrabass, choir and performance art collectives.
To date, Mark's original silent film scores include:
"The Golem" (Paul Wegener – 1915) / 2008
"Nosferatu" (F. W. Murnau – 1922) / 2010
"A Trip to the Moon" (Georges Méliès – 1902) / 2011
"The Great Train Robbery" (Edwin S. Porter; Edison Studios – 1903) / 2011
"Gold Rush" (Charles Chaplin – 1925) / 2012  [Cannot perform due to copyright law.]
"Ask Father" (Harold Lloyd – 1919) / 2012
"Safety Last!" (Harold Lloyd – 1923) / 2012
"An Eastern Westerner" (Harold Lloyd – 1920) / 2013
"From Hand To Mouth" (Harold Lloyd – 1919) / 2013
"The Cabinet of Dr. Caligari" (Robert Wiene – 1920) / 2014
"The General" (Buster Keaton – 1926) / 2015
"There It Is!" (Charley Bowers – 1928) / 2015
"Metropolis" (Fritz Lang – 1927) / 2016  
"Sunrise: A Song of Two Humans" (F. W. Murnau – 1927) / 2017
"Nosferatu" (F. W. Murnau – 1922) / 2017  [Bears no resemblance to the 2010 version.]
"Rien que les heures" (Alberto Cavalcanti – 1926) / 2017  [Original Sound-Collage (using samples from 100+ LP's) with Live Trumpet]
"The Phantom Carriage" (Victor Sjöström – 1921) / 2017  [in progress…]
"Douglas Fairbanks in Robin Hood" (Allan Dwan – 1922) / 2017-18  [in progress…]
Additional highlights in Mark's performance career include: performing as principal trumpet with James Blachly and the New York City Summer Mahler Project's performance of Mahler's 5th Symphony at Saint Bartholomew's Cathedral, NYC (2012); playing principal trumpet in Sibelius' Symphony No. 2 with Yves Abel at Alice Tully Hall (2005); playing principal trumpet in Rimsky-Korsakov's "Scheherazade" with JoAnn Falletta at Alice Tully Hall (2004); and performing as first cornet in Berlioz's Requiem with David Hayes and the Mannes Orchestra at Carnegie Hall and Philadelphia's Verizon Hall (2003). Mark has recently performed with the Portland Brass Quintet, PortOpera, and Portland Ballet, and he served as principal trumpet of the Colby College Symphony Orchestra from 2009-2013.
He has presented classical trumpet recitals at Warner Concert Hall (Oberlin, OH, 2002), St. Paul's Episcopal Church (NYC, 2005), Studzinski Recital Hall (Bowdoin College, Brunswick, ME, 2009), and several times through the Portland Conservatory of Music's "Noonday Concert Series" at First Parish, Portland, ME (2009-2015).
In addition to the people/ensembles listed above, Mark has had the honor of performing with such artists as: Vassar Clements, Soulive, Kresten Osgood, John Williams, Frederick Fennell, Maynard Fergusen, Bobby Watson, Byron Stripling, Alex Acuna, and the late Steve Grover. He has performed and/or recorded with: Grupo Mofongo, Grupo Esperanza, Jacob Augustine and the House of Fire, Jan Broberg Carter, Rustic Overtones, Carl Dimow, Joel Eckhaus, Over a Cardboard Sea, Zeile August, Giuppi Paone, Fogcutters Big Band, Mr. Riddims and clickBOOM, Ray LaMontagne, Gypsy Tailwind, Miguel Weissman, Sir Shadow, Eddie Elliott, Simeon Flick, Dr. Gabriel Crenshaw, Dan Levinson, Spencer Albee, Zack Jones, Caroline Cotter, Dan Cole, Dave Gagne, Loose Marbles, snowmonks, Spoze, Meghan Yates, Gunther Brown, Jan Kubiac, Chad Walls, State Street Traditional Jazz Band, Pacific Brass Ensemble, Reverend Billy & The Stop Shopping Gospel Choir, the Interlochen Arts Academy Wind Ensemble, the 2005 Henry Mancini Institute Symphony Orchestra and Jazz Ensemble, and many more. His trumpet playing has been broadcast on NBC News (Las Vegas, NV), CBS (NYC), NPR (San Francisco, CA & NYC), WMPG-FM (Portland, ME), MPBN (Portland /Bangor, ME), and WCSH-6's "207" TV show (Portland, ME).
Mark currently lives in Midcoast Maine with his wife Heather and their two cats.
Please note: Résumé and C.V. are available upon request.
Education
Mannes College The New School For Music
MM, Classical Trumpet Performance (2005)
Private Studies with Vincent Penzarella.
Oberlin College
BM, Classical Trumpet Performance (2002)
Private studies with Ryan Anthony, Roy Poper, and Jack Sutte.
Interlochen Arts Academy
High School Diploma, Trumpet Performance (1998)
Private studies with John Lindenau
Henry Mancini Institute at UCLA
2005 Herb Alpert Scholarship recipient (Full Tuition)
Private studies with Charley Davis
Interlochen Arts Camp
Attended in 1992, 1993, 1996, and 1997
1997 Jazz Studies Award
Private studies with Dr. Michael Davison and Jan Roller
PLEASE NOTE: Compositions and recordings by Mark Tipton are registered through BMI.